Many new development projects started in the town in the 2010s with the aim of successfully overcoming the stereotype that "Bükfürdő is just a spa." One of the most important gap-filling projects was undoubtedly the planning and construction of Napsugár Playhouse. Located one kilometer from Park Hotel, the complex offers a wide range of services for families visiting Bük, following today's trendy "family-friendly" slogan.
The 3,100 sqm giant playhouse on the banks of a former quarry lake guarantees euphoric entertainment for children, while parents can relax in the picturesque environment or do some exercise in the gym with the most modern pieces of equipment. Even squash and bowling enthusiasts find something for themselves here. The park with a capacity of 300 people is one of the most popular attractions among families visiting Bük.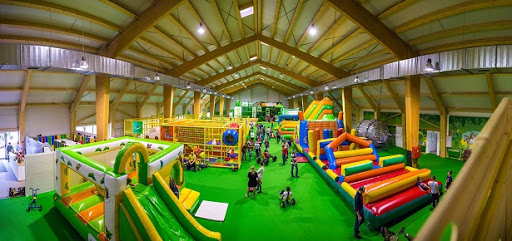 Great experience and adrenaline are guaranteed, plan with a whole day if visiting the play park!
For more information on opening hours and tickets, please visit the following website: http://www.napsugarpark.hu/
Have you already read this?